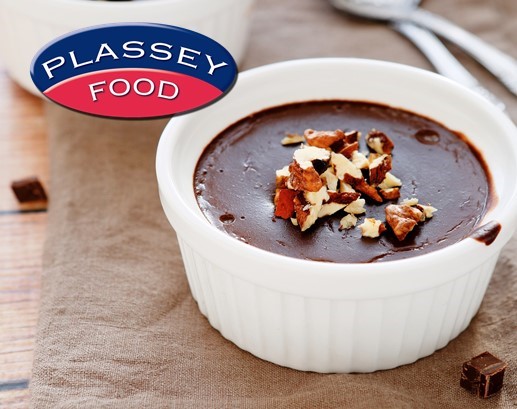 Bake our indulgently boozy chocolate puddings with just five ingredients.
Perfect for a dinner party if you're celebrating on St Patrick's Day – or at any time of year.
Prep 25m   Cook 18m + 60m chilling
Serves: 4
Ingredients
150g unsalted butter, plus extra for the ramekins
200g dark chocolate (70% cocoa), roughly chopped
90g golden caster sugar
3 large eggs
90ml Guinness or other stout
Crushed nuts or clotted cream or thick double cream, to serve (optional)
Method
Butter four 9 x 5cm ramekins and set aside. Tip the butter, chocolate and a generous pinch of salt into a heatproof bowl. Set over a small pan of just-simmering water and stir until melted, then remove from the heat and leave to cool a little.
Put the sugar and eggs in a large mixing bowl and beat with an electric whisk until pale, almost doubled in volume and thick enough to leave a trail when the beaters are lifted up. Gently fold in the melted chocolate and the Guinness. Spoon the mixture into the ramekins, then chill in the fridge for 1 hr.
Heat oven to 200C/180C fan/gas 6 and put a baking tray on the top shelf to heat up.
Place the ramekins on the hot baking tray and bake for 18 mins. Remove from the oven and leave to stand for a minute, then serve with a dollop of cream, if you like
Source: BBC Good Food