Hand crafted artisan desserts
Deliciously creamy artisan desserts. Made in Listowel, Co. Kerry from the highest quality ingredients and hand finished. Available in individual portions and mini desserts. Taste the difference!
The range of desserts consists of:
Cold-fill cheesecakes: lemon, strawberry & raspberry
Baked cheesecakes: Madagascar vanilla & Belgium chocolate
Tartlets: Sicilian lemon and Belgium chocolate
Italian Amarreti dessert
Ask your Plassey Food sales rep for our special offers all June on some of the Prestige Professional desserts!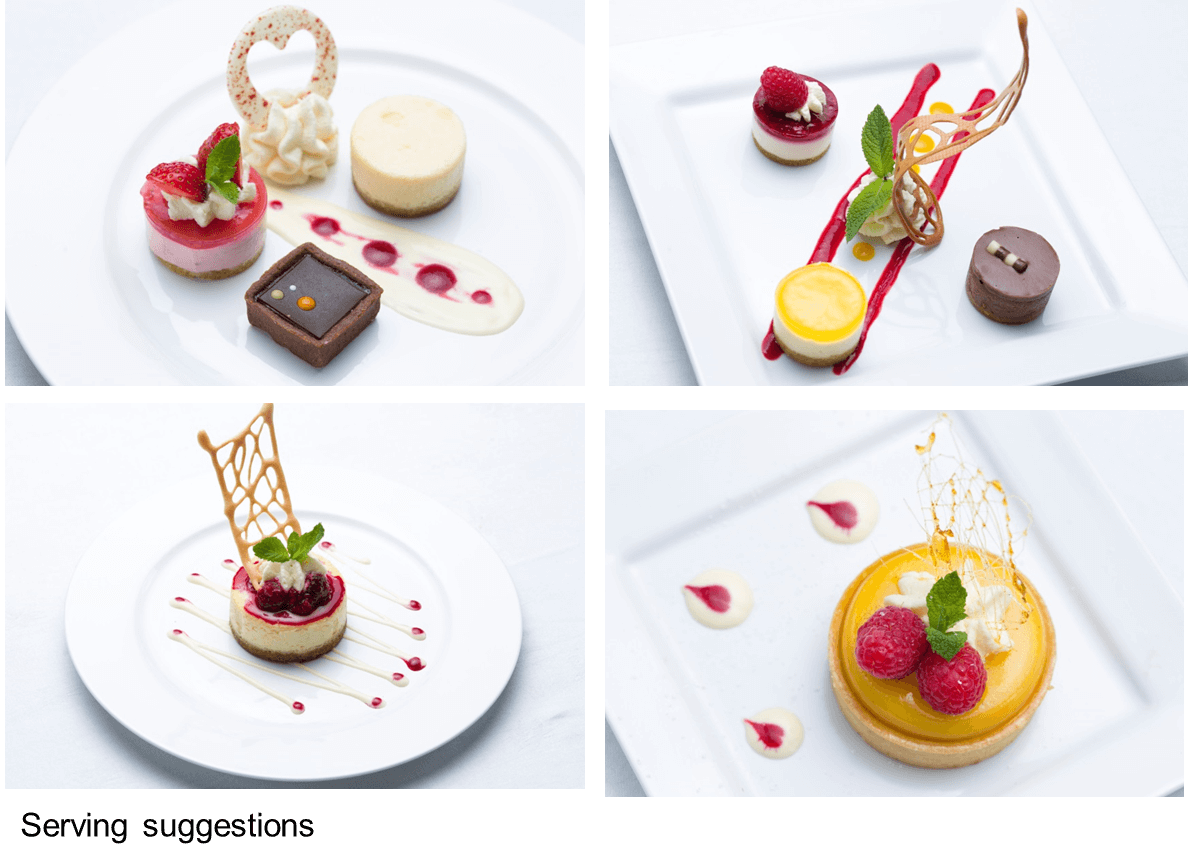 Features and Benefits
High-quality ingredients
Hand crafted & decorated
Made fresh then instantly blast frozen to ensure freshness and preserve flavours
Defrost & serve
Easy to further decorate if preferred