Have a sneak preview of our all new The Menu Magazine – the printed version will be distributed later on this week!
In this issue you will find great offers on Beef, Pork, Duck, Chicken, Salmon, Part & Finger Food, Desserts, Wines & Craft Beers!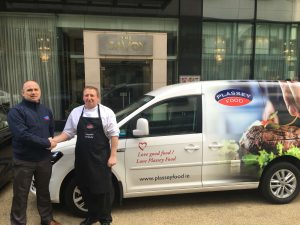 Our Recipe of the month is Pan Seared Duck with Smoked Bacon Kugelis, Black Pudding Spring Roll and Forest Fruit Jus. A great treat by Stephen Smith – Executive Chef Savoy Hotel, George Hotel, Hamptons Bar & Grill & Da Vincenzo's Italian Restaurant in Limerick.