A fresh innovation on traditional breads, O'Donohues Bakery formed The Penny Loaf Company in mid 2013. Made to age old, traditional Irish recipes and baking methods, penny loaves are yeast-free soda breads that are baked in the shape of a mini loaf (45-55g) and supplied to market frozen.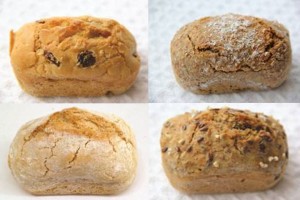 This is a versatile product which can be used as a meal or soup accompaniment, mini sandwich or canap. They are produced in the heart of Ireland by master baker Cathal O'Donohue a third generation craft baker. The products are thaw and serve: once they thaw out naturally they have a shelf life of up to four days.
For more information visit The Penny Loaf Co. website http://www.pennyloaf.ie.