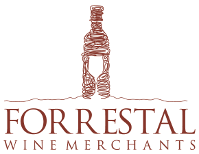 With over 20 years' experience in the wine trade Ron Forrestal has sourced a range of wines for us with three main focuses, top quality wines, value for money
and wines not available in retail.
Plassey Food is delighted to present our new Portfolio of wines & Craft beers for 2017.
In business we believe personal service and developing relationships are vital to survival. We are dedicated to providing only the best wines delivered in full, at a time that suits you.
From Ron's background in the catering business we would be delighted to provide training for your staff on the wines they sell and indeed help them to sell more. We know how important wine can be to your bottom line and we believe we can give you the help needed to maximise this opportunity.
Please speak to your local representative and we can arrange a meeting with our wine specialist Ron Forrestal to get the ball rolling. Looking forward to working together.