Fruits Rouges & Co. – High-quality purees and coulis
Fruits Rouges & Co. has been specialised in the production and sale of a wide range of high-quality purees and coulis, intended for food industry professionals. Since inception, Fruits Rouges & Co. has been committed to providing the highest quality fruit, ensuring quality in every aspect of the production process.
This expertise is underpinned by a strict selection of fruit varieties, partnering only with specialised growers, the development of a production/packaging subsidiary in Morocco, and through tangible commitments to sustainable development.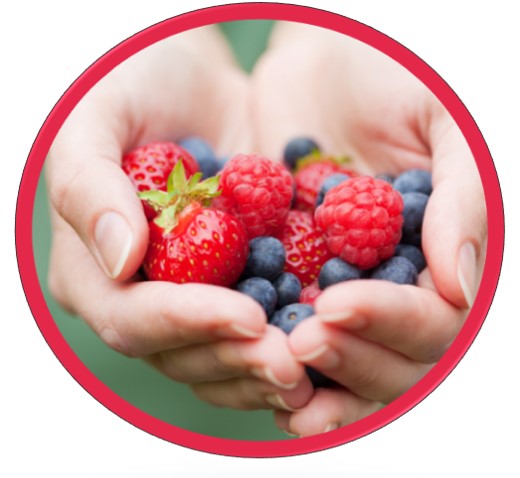 Natural is best!
ALL products are:
Free of artificial flavouring
Free of artificial colouring
Free of preservatives
Fresh/Ambient & Frozen
Fruits Rouges & Co. purees are available fresh/ambient or frozen, the fruit coulis are frozen. Both are made from fruit picked by the growers at the perfect level of ripeness. The fruit is carefully selected and processed into fruit purees and coulis in our production facilities in France following procedures that help to retain all of the original goodness of the fresh fruit.
Full of fruit – Coulis at least 80% and purees 90%
Fruit purees are comprised of 90% fruit and have 10% sugar added in the form of crystallised sugar derived from local sugar beet production. Fruit coulis are at least 80% fruit.
Shelf life frozen purees & coulis:
36 months after production date
After defrosting keep refrigerated at +4⁰C and use within 7 days
Never refreeze after defrosting!
Shelf life fresh ambient purees:
12-18 months – depending on variety
After opening keep refrigerated at +4⁰C and use within 3 days