Fusion of the finest Irish & Oriental recipes
Leah's Gourmet Puddings are an exciting fusion of the finest Irish & Oriental recipes which combine to create a truly unique and authentic white pudding recipe.
Hand produced here in Ireland, our puddings are made using fresh ingredients with Oriental herbs & spices including garlic, chillies, ginger, onions which all merge together to provide a pudding like no other on the market.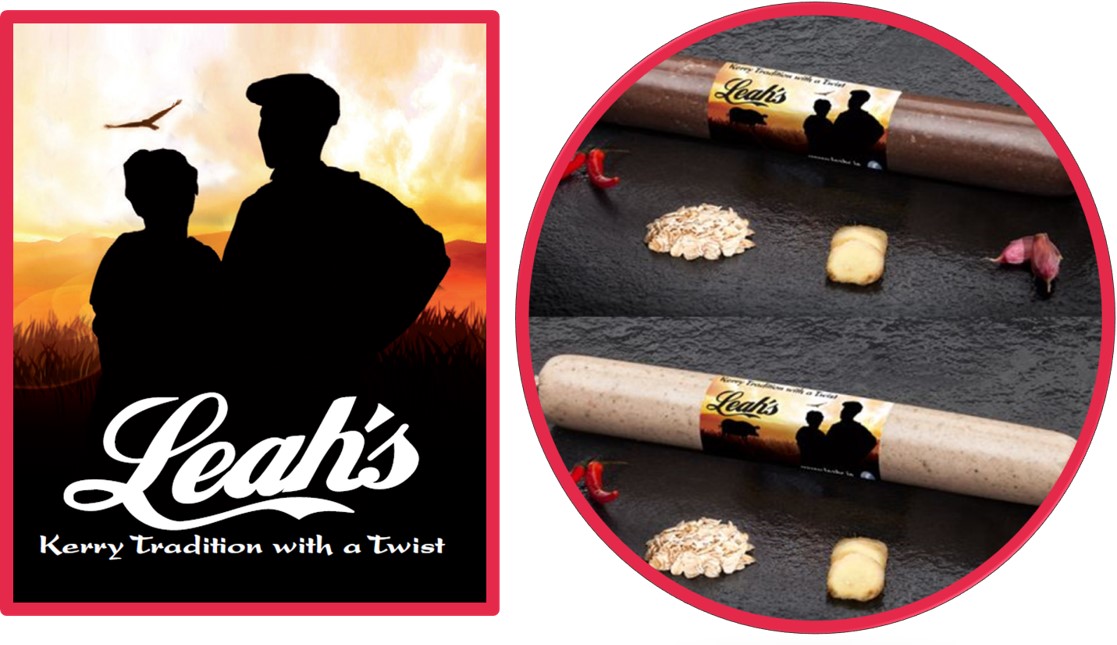 High meat content and the lowest fat content
The high standards of excellence in our quality food production has resulted in our Irish White Pudding being an award-winner at the National Irish Food Awards (Blas na hÉireann) where we proudly won bronze in 2013.
Plus, our puddings are renowned for their high meat content and are recognized as being the "Lowest fat" content available.
White puddings: just 4.16g fat per 100g
Black puddings: just 3.76g fat per 100g
Our puddings aren't just for breakfast either – some recipes to try out: they're great when served with scallops as a twist on the traditional black pudding starter, served with champ/mashed potatoes & green vegetables or served with a crispy baguette & salad for a healthy lunch!
Nutritional value per 100g:
Gourmet black puddings – typical values:
Energy 669kJ/159kcal,
Protein 15.31g,
Carbohydrates 17.21g (of which sugar 0.88g),
Fat 3.76g (of which saturates 1.26g),
Fibre 1.5g,
Salt 1.79g.
Gourmet white puddings – typical values:
Energy 681kJ/161kcal,
Protein 12.46g,
Carbohydrates 19.92g (of which sugar 0.66g),
Fat 4.19g (of which saturates 1.4g),
Fibre 1.74g,
Salt 1.86g
Ingredients
Gourmet white puddings – allergens are bold/red:
Pork Meat (46%),
Water,
Fresh Onions,
Oatmeal,
Barley,
Breadcrumbs (contains: Gluten, Soya),
Rusk,
Haemoglobin Powder (Bovine),
Balsamic Vinegar,
Fresh Ginger,
Fresh Garlic,
Fresh Chillies,
Herbs and Spices.
Gourmet white puddings – allergens are bold/red:
Pork Meat (51%),
Fresh Onions,
Water,
Oatmeal,
Barley,
Breadcrumbs (contains: Gluten, Soya),
Rusk,
Fresh Ginger,
Fresh Garlic,
Fresh Chillies,
Herbs and Spices
[et_bloom_inline optin_id="optin_2"]