The delicious flavour of O'Brien's Cheese
The searing relationship between the farmer and his herd defines the Irish experience. As a boy, Jim O'Brien watched his father shuffle across incandescent light and low cloud to fetch his cows for quiet, pre-dawn milking.
Hours later, tankards of frothing milk that bubbled at the rim were loaded on the pony trap and ridden to Ballyhahill creamery, a mile of green hedges and warm salutes. There, farmers grouped together on the low village wall and time was measured in the thickening of milk to cheese.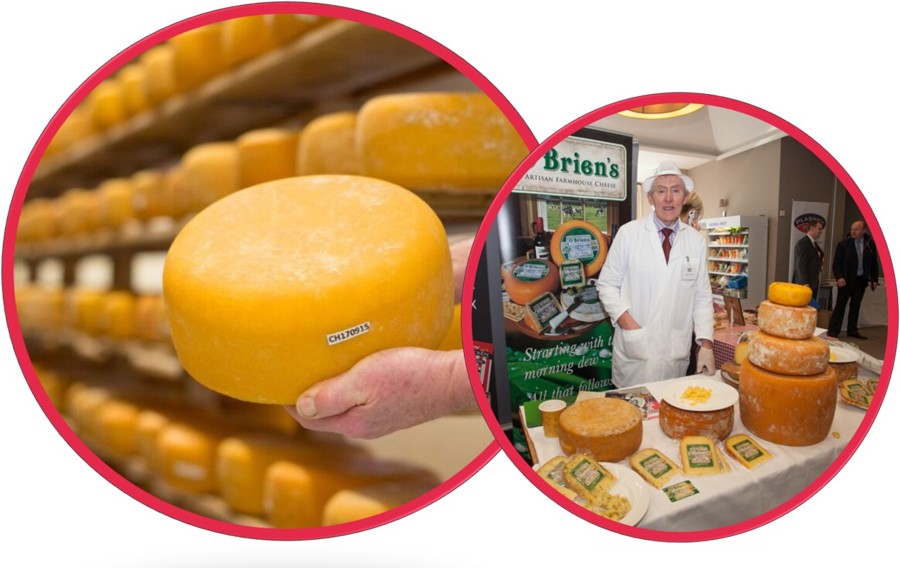 True Devotion
O'Brien's cheese represents a devotion to this simple, ritualistic way of life. Some 40 years later, Jim still delights in the rhythm of the twilight milking, the sweet smell of milk, and the quiet hours spent slowly mixing and warming it 'til it reaches the rich, golden consistency that characterizes the delicious flavour of O'Brien's cheese.
The long years of perfecting his recipe and the months spent waiting with an artisan's patience for wheels to ripen to perfection, have made O'Brien's cheeses some of the best in the country. Jim O'Brien and his family warmly invite you to share in this experience of tradition, ritual and flavour.