Skeaghanore West Cork Duck

Skeaghanore West Cork Duck
Skeaghanore West Cork Duck is produced by Eugene and Helena Hickey on their family farm in West Cork. Farming geese and ducks was once a small enterprise on their dairy farm, but following the increase in demand for their duck products they decided to concentrate on producing ducks and geese. The family is also excited about another of their products, the confit duck legs.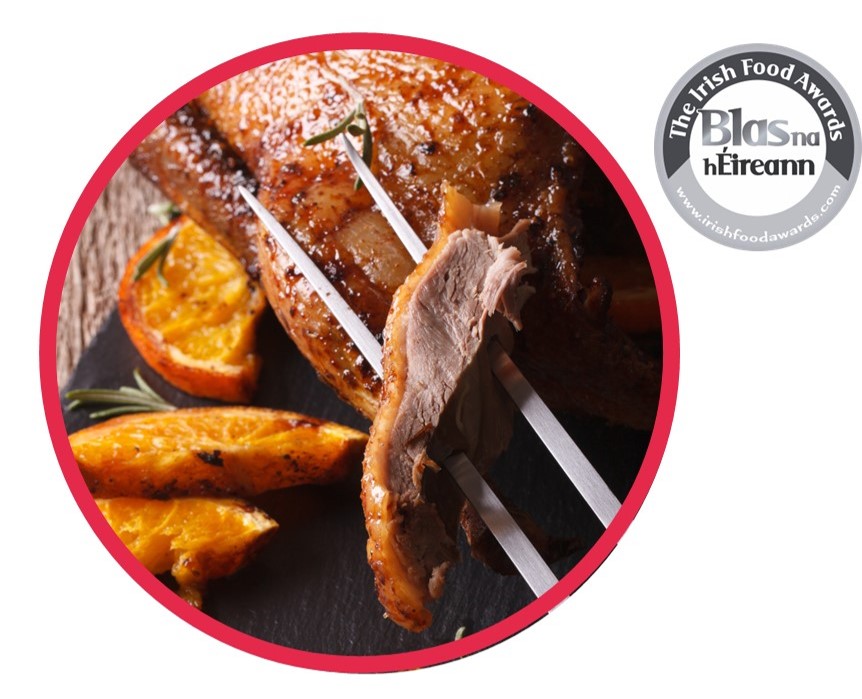 Hand-reared & bedded on straw
Skeaghanore ducks are hand-reared, bedded on straw, and fed on a 100 per cent natural cereal-based diet. The end product is exceptionally succulent and tasty. What's more, chefs also point out another secret ingredient: the salt-laden air from nearby Roaring Water Bay, which lends an intriguing salty taste to Skeaghanore ducks.
Succulent unique taste
The smoked duck is first marinated and brined for 24 hours. Then slowly smoked in hot Oak for over 4 hours, which gives it a succulent unique taste. The Smoked Breast of Duck and Confit Duck Leg are now our most popular product with feedback being very positive.