NEW – The freshest, most nutritious award winning yoghurts of Valentia
Valentia Island farmhouse Dairy was founded by Joe Daly on Valentia Island in 2006. The family is committed to providing you with the freshest most nutritious natural dairy products. Fresh air sunshine and green pastures means our cows produce the creamiest and tastiest yoghurt for your health and enjoyment.
Award winning quality!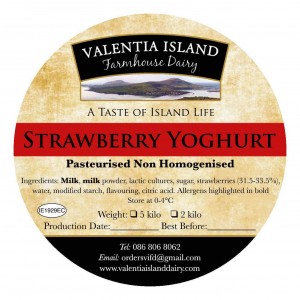 The yoghurts are pasteurised but not homogenised, and the natural yoghurt is sugar and additive free, 100% Irish and local. The company has won Blas na hEireann and Listowel Food Farye awards for our products.