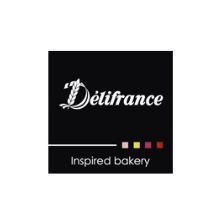 Delifrance, offering bakery solutions for foodservice
Délifrance has been developing bakery solutions for foodservice providers, retailers and bakers for over 30 years.
Our DNA: French know-how
Since our beginning, we have produced and distributed products inspired by age-old French know-how. Using our heritage, artisan techniques, baking tradition and our exacting standards of taste and quality; we are selling a little bit of France around the world, always remembering to adapt it to every different country, culture and customer.

Our strength: Local presence
We have developed a unique international network of sales offices and bakeries. We are present in 20 countries around the world. We are capable of adapting our recipes and services to local traditions, eating habits and sales channels.
A La Folie Pastry