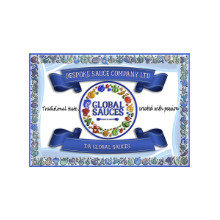 25 years experience in manufacturing sauces
Global Sauces was formed in May 2013. Its directors have over 25 years experience in the sauce manufacturing sector. The management team of the company is service orientated and are willing to work with all its customers. Global Sauces manufactures standard and bespoke recipe sauces and mayonnaise.
Their state of the art mixing, dispersing, packaging and automated filling system mean that they can deliver when you need it. Global Sauces can deliver in a plethora of different sizes from 1 litre containers to 1000kg industrial containers and all sizes in between.