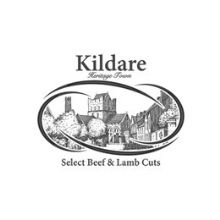 Kildare Chilling for the best lamb
From the lush green pastures and unspoilt environment of Ireland, comes the best lamb. Good stockmanship on the pastures and gentle hills of neighbouring counties, gives Kildare Chilling Co. an ongoing supply of stress-free livestock resulting in quality succulent lamb.
Kildare Chilling's livestock supplies are sourced from the best producers who are advised by our experienced procurement officers on customer and market requirements.
Kildare Chilling Co. is dedicated to:
The supply of quality beef and lamb products fifty two weeks a year, to customer food safety and quality specifications.
Providing a fast efficient professional service.
Providing quality products at competitive prices
Developing long term mutually beneficial partnerships.
Animal Welfare
Kildare Chilling Co. recognises that stockmanship is a key factor in animal welfare. All key personnel in procurement, lairage and slaughterhall are fully trained in animal welfare. There has been considerable investment in our lairaging facilities to facilitate ease of movement of cattle in a stress free environment.
Abattoirs
The slaughter halls at Kildare Chilling Co. have the capacity to kill 120,000 cattle and 500,000 lambs per annum.
Boning Halls
Specialised state of the art beef and lamb boning halls allow for the processing of our daily kill to rigorous customer specifications.
Refrigeration
Adequate chilling capacity allowing easy carcass selection and the maturation of beef to customer requirement. On site blast freezing and cold stores enable the production of the finest quality frozen products for manufacturing.