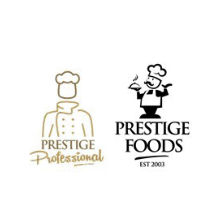 High-quality dessert range
Prestige Foods manufactures the finest thaw & serve desserts in a state-of-the-art purpose built facility in Listowel, Co Kerry. The high-quality dessert range under the name of Prestige Professional is especially created for the Foodservice industry.

Made by Chefs for Chefs
Prestige Professional is a unique range of high-quality products aimed at the foodservices market, made by chefs for chefs. Our products will assist chefs with the challenges of running modern kitchens without compromising their creativity or quality. We can assist chefs with a more efficient way of working.
Artisan food products
Prestige Professional stands for the best artisan food, produced by Prestige Foods in Listowel, Co. Kerry. We have a passion for food and offer solutions to the food service market. We value traditional recipes, only use the best ingredients available and produce our products with true craftsmanship.
Quality at a competitive price
Our Prestige Professional range of artisan products is built on more than 10 years experience. We are committed to producing the best products at a competitive price without compromising on quality and taste.
Committed to Quality
At Prestige Foods we are serious about food safety. All products are produced in accordance with the best hygiene practices and standards for the food industry. We are committed to continuous investment in our production processes, equipment and staff training to ensure we deliver to our customers' expectations. Since 2008 we have a grade A BRC certification and are fully approved and regulated by the Department of Food & Agriculture
At Prestige Foods we are committed to producing high quality products without compromising on quality. All ingredients are sourced from our approved supplier list.
The quality we deliver is based on:
Working with the best people
Choosing the best ingredients
Investing in the latest technology
Working with the best suppliers
Fostering innovative ideas
Forging long-term relationships
The Best of Irish & International ingredients
At Prestige Foods we source first-class raw materials, both from Irish and international suppliers. We are proud to use no artificial flavours or preservatives in our products and prepare our tried and tested recipes according to best practice standards in the industry. Prestige Foods have implemented strict quality management procedures so that we meet or exceed the strictest standards and deliver consistent quality products to our customers.