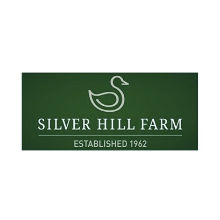 The unique Silver Hill Duck
Founded over 50 years ago by Ronnie and Lyla Steele, Silver Hill Foods is a fully integrated family owned Duck Company. They started out in Emyvale, Co. Monaghan, with six top-quality ducks and over time, those were developed into their own breed, the unique Silver Hill Duck. This distinctive hybrid duck is the secret to our success and is a breed that is exclusive to Silver Hill Farm. It has been continually developed over the years, to produce a duck that is full of flavour, succulent, tender and consistent in its quality.
Total Control
All aspects of our duck production are owned and controlled by Silver Hill Farm, from breeding, egg production, hatching and selection, to processing, cooking and packaging. To ensure all this work is done to an excellent standard, Silver Hill Farm now employs 200 workers, making it a pillar for local employment.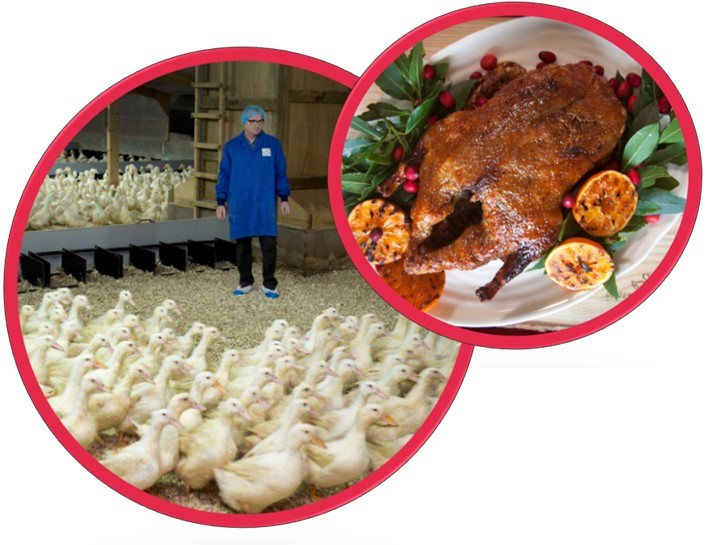 Over the last number of years Silver Hill Farm has seen great growth and we now supply quality duck and duck products to outlets all over the world. Despite exporting the majority of our product, our Irish fans are not left without and can find Silver Hill Duck in many shops and restaurants throughout Ireland, as well as our lovely Farm Shop in Emyvale.
To accommodate this growth we have built a new centre of excellence which includes new offices, amenities and a wonderful new development kitchen. For us, the biggest challenge is maintaining and improving the quality while we continue to grow, a challenge which we are meeting everyday. This is evident in our many awards and world wide recognition.
Consistent in quality and always full of flavour
At Silver Hill Foods we are committed to bringing our customers duck that is consistent in quality and always full of flavour and that's what makes Silver Hill Duck the best duck in the world.
Silver Hill Farm Duck Fillet
Bord Bia Food & Drink Award